The TRUTH about Fake Rabbitscams.sex Site Reviews
What their not telling you at rabbitscams is that the only thing rabbits cams owns is the cute bunny rabbit logo. It's not a unique adult webcam site at all and more of a lack of transparency in not telling you that the real platform is actually called Streamate. Now streamate of course if a legit and safe site and not a scam at all. However, Rabbits cams at Rabbitscams.sex is just a logo plastered over the top of streamate via the streamate wl affiliate program called cambuilder. You really want to register at Streamate.com and I suggest you go to read the streamate.com reviews.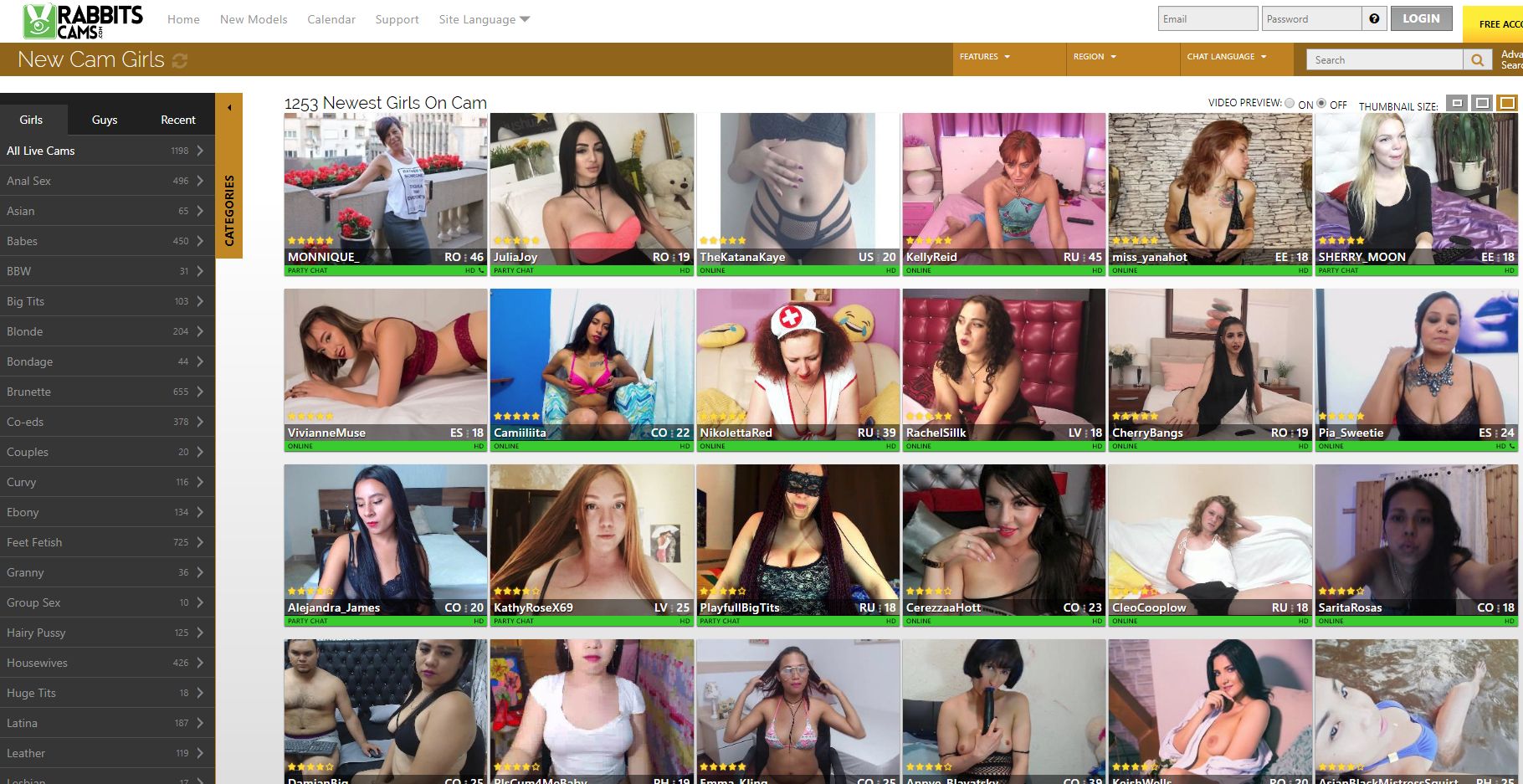 Rabbitscams Costs and Rank Details:
We don't rank what are not real cam sites, we instead tell consumers about the real adult webcam site platforms. The fact is that rabbits cams is an affiliate marketer and not a real adult cam site operator. They do not deal directly with the models nor handle the customer billing or manager any aspects at all of management of this live sex cams platform. They control literally nothing except for marketing to get more traffic. Thus when you read reviews that rank RabbitCams atop a list of the best sex cam sites you can know that the writer of these reviews is most likely also the owner of this adult webcam site. Don't be a clueless fool and first check out Streamate which is the real underlining platform. The platform this affiliate marketing person uses is great and Streamate is a wonderful value in adult cam chat, but joining the original platform streamate is by far the way to use this platform; not registering on some secondary brand over the top of the real deal!
Rabbitscams.sex aka as simple Rabbitscams or rabbitts cams is a STRONG PASS. You should always go direct to the source and that source platform that manages this site is called Streamate.com. We have written detailed streamate.com reviews as well and that is a great site where your actually dealing directly with the source of the cam girl shows.
It's rather pointless as well to talk about the costs of shows at RabbittsCams because their not even cam girls shows from that site, their streamate cam girls. Also if you want to see first hand what we are saying simple see the cam models at these two sites and take note their all the exact same cam girls. Everything is the same, as it every feature and all costs; all are 100% identical.
That is because basically RabbitsCams is just trying to pass off a streamate site as their own cam site by calling it something different. They also have written reviews sites and top ranked their own cam site leading people to believe that it's something other than a white label. Below I have linked readers back to the real cam platform streamate.