DirtyRoulette is yet another adult sex chat site that's been available online for quite some years now. Can we watch real cam girls for a sex chat here or is it just another scam adult chat roulette platform?
I've checked out lots of free sex chat sites. Trust me, the early impressions aren't satisfying. DirtyRoulette works on a simple formula of free video and text chat site for adults.
Dirty Roulette is a 10-year-old site and I must say I'm a tad bit surprised how a site like this can survive for that many years. Let's check out the complete and honest review of DirtyRoulette right below.
DirtyRoulette: A platform for jerks and perverts!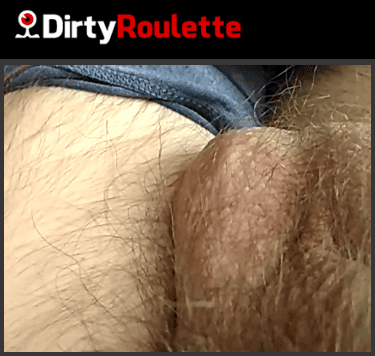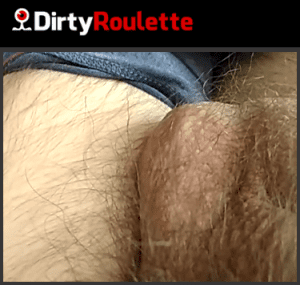 Does DirtyRoulette a free sex cams chat site for sure? That was my first question popped in mind. I'm not worried about paying extra bucks for a legitimate site.
DirtyRoulette wasn't the only stranger chat site that claims to be free but it's actually not.
Its true people do fancy talking to strangers online as it brings some fun to their life.
I do not completely agree with that, because we have to look at the warning signs also.
How many stranger chat sites are secured to use? Not many, and that's exactly why I wanted to write up this full review for adults.
DirtyRoulette is a simple and easy to use platform. That's the trick most of the shady chat roulette sites always use. We don't have to sign up or verify our age to use and that's fucking vulnerable.
As we see, DirtyRoulette is powered by Flingster, which means it's a co-branding site that retains all the features from that.
DirtyRoulette Features:
Do you desire watching weirdo dick flashes all the time in a chat platform? Well, that has been the most significant chat experience you'll get on DirtyRoulette.
After a point, we are baffled to reconnect whether DirtyRoulette is a free sex cam platform or a gay platform? Because all we can see is male users who do not want to talk to anyone else that girls. Sadly for them, there aren't many females in this platform.
It's understandable, who would give a fuck about DirtyRoulette when all we can experience is abusive talks and nude cams. When I mean nude cams, I meant the disgusting ones and not the ones which can show cam girls stripping naked and have a sexy talk.
We can watch as many cams as we want, all we have to do is select the gender and click on start.
"Next" button is available that reminds us of a dating app. The only difference is, we can't watch decent personals in free sex cam sites like DirtyRoulette.
"Report" button is right there in the middle of the cam and we can use it to report about abusive or naked cam experience.
For fuck sake, I've swiped around 100 cams in DirtyRoulette before writing this review and guess what, about 90% are naked or rubbing their dicks with face closed.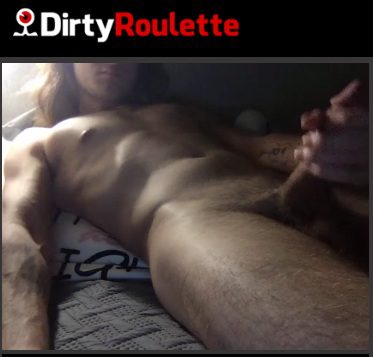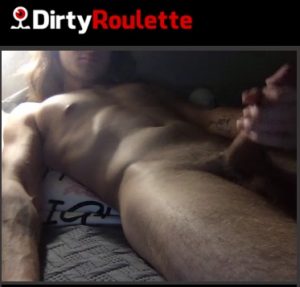 Talking to Females or even watching them live on DirtyRoulette would be a big surprise and that happens once in a moonlight.
If you want to filter only females, then we have to have a registered and premium account. I did manage to do that and the result wasn't pleasing as well.
DirtyRoulette is a complete jerk place to spend time and my suggestion would be don't give two shits about this platform.
DirtyRoulette has to be another regretful experience in free sex cams after ChatRandom and Shagle (review at the links).
The most disappointing thing about DirtyRoulette is, there is not much of age verification for adults. Anybody can access this platform and probably by now readers understand why it's an important factor.
Nobody would like their kids or teens to end up in a free chat platform where they have nude cam users.
Think twice before using DirtyRoulette because I have already made up my mind, I'm not going to use DirtyRoulette other than review purpose.
I was actually checking out some Boston adult cams and you'll be astonished how much better those options are for nude video chat then this weird and silly cam sex site.
DirtyRoulette Pricing:
I know you'd probably laugh at DirtyRoulette right now. I mean, what the fuck mate? It never was a free sex cam platform. All the fancy and covered up marketing is done to lure adults into this trap called DirtyRoulette (Dumpster can be another term).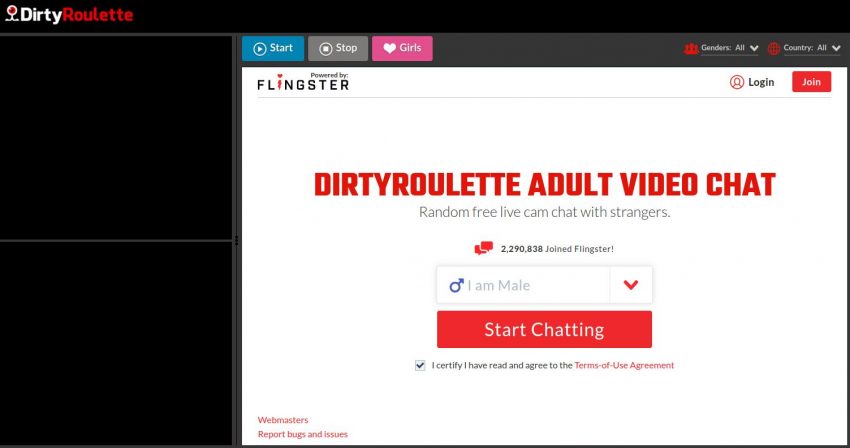 DirtyRoulette aka Flingster Premium membership enables us to filter the sex cams by gender and location. (That doesn't give get you sexy girls for chat)
Also, dirtyroulette has no mobile app, but I do share the best mobile adult cams and sex cam apps.
The prices for premium membership are as follows:
$6.99 for 1 week (renews automatically after a week)
$19.99 for 1 month (renews automatically after a month)
$14.99 for 6 months (renews automatically after 6 months)
No matter how classy they portrait the pricing in discounts, only people who don't know the reality about Dirty Roulette would fall into that prey.
DirtyRoulette might suck and maybe you are worried about the costs, but we also wrote about low-cost cam girl shows so you can rest easy, save some dough, and get your rocks off too!
Where to find real free sex cam girls?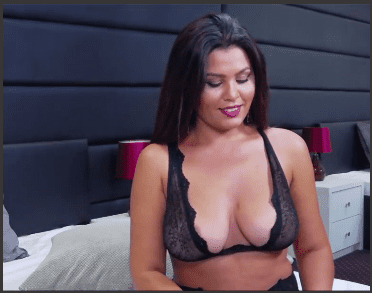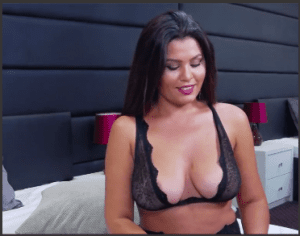 By this time, adult users need a real and completely free sex cam site to please their sexual desires online. Hang in there buddy, I got some good news for you.
Check out free adult sex cam sites like LiveJasmin and MyFreeCams (review at the links) for a fun-filled ball-busting experience online.
DirtyRoulette Conclusions:
There's no secret DirtyRoulette is a shitty platform if you wanna invest your time and energy findings, hot girls, for sex chat.
Enough is enough, adults need to watch sex cams live and that's happening right now, take a look at Streamate.com, one of the finest free sex cam site of all time. Watch unlimited sex cams from your mobile too.
For all the adult sex cam users, here's my simple suggestion after all these years of testing chat roulette sites, you'll never find a secured and free sex chat platforms.
If they do, it's just another pervert place like DirtyRoulette. This site sucks so bad it's not even ranked in our prices of sex cam sites.
Stay informed and save your bucks buddy! Make sure to peruse the entire database of cam site reviews as well.
Click to rate this cam site